"Branding may bring a sale - Great Branding brings loyalty"
Right now, your Brand Check purchase will credit toward any service recommended within the provided proposal.
Your brand is more than the face of your business, it's about personality too! The right combination enhances brand recognition and loyalty, opening your opportunity to provide the ongoing positive engagement that can nurture engaging emotional connections clients and customers develop with your brand. Done well, your business relationships can flourish for decades!
The ideal way to excel your brand is to first assess where you currently are. Gaining a great brand road-map will better target your ideal audience on an emotional level.
So, let's understand who your target audience is - including their emotions and needs. Falling in love with your customers allows you to understand them, and to be able to create the offers they'll love!
Elements involved:
• Brand, Print, Digital and Marketing Analysis
• Brand, Print, Digital and Marketing Strategy.
Your Brand Strategy (included) ultimately guides how people will feel about your business with reference to brand positioning through design and marketing.
You'll gain our insight toward the best way forward, assisting you to better select from options such as Identity & Logo, Illustrative, Promotional, Web and Social Media.

When combined with great Branding, your Brand Strategy Recommendations provide the roadmap toward your complete branding solution within Print, Digital and Marketing. Complimenting services such as your unique Brand Style Guide would also assist to ensure brand consistency.
The wisest way to think of what you might prefer is to consider your ideal client/customer view from the three key areas of:
• Brand Position - How will they see you?
• Brand Perception - What will they imagine?
• Brand Promise - What can they rely on?
Great brands have a reputation for being reliable and are consistent with complementing:
• Colours
• Name
• Logo
• Website
• Marketing (including Social Media)
• Merchandise; &
• Service
That's it! Your Brand Health Check and included Brand Strategy is ultimately about setting up your brand for growth and influencing how people feel about your business.
For additional requirements, please simply Request a Quote here.
To select this item, please simply click Add to Cart above, or Buy and proceed directly through checkout, knowing that:

• All work is original.
• Source files are yours to keep
• Designers are professionally qualified.
• We're 100% Australian owned and operated.
We offer the best possible service in a way that helps to grow your Brand in a consistent way.
From Design right through to print sourcing, we know the options intimately and especially how they can best assist across an ever changing landscape.
We're also backed by a great team of experts so you can enjoy the comfort of one point of contact with the added confidence of proven first-class Design and intuitive Marketing options.
Our goal is to create something truly impressive, not only for this project but also longer-term for your entire business. It's an exciting process and most of our Graphic Design is supplied within seven steps of:
1. Your order is received (Let's go!)
2. Preferences are clarified - Production begins
3. The 1st draft is shown (as colourless to focus on design structure)
4. The 1st Edits (and colours) are selected and completed
5. The 2nd Draft is shown
6. The 2nd Edits are selected and completed
7. The final product is supplied!
We welcome you to check-in as often as you like, however we'll likely update you first as we're very prompt and open with communication.
Your business can thrive with the added benefit and functionality of an intuitive Graphic Design and Marketing menu. It's how you'll easily access expanded creative services as your Brand, business & goals grow.
To handle the unexpected, we take the time to understand your needs in a proactive way so your growth is strategically managed, all while remaining Brand Consistent.
Ongoing services are best accessed via our convenient Plan Options.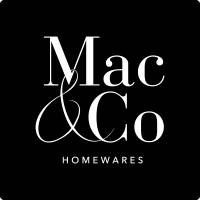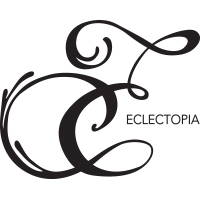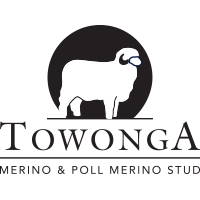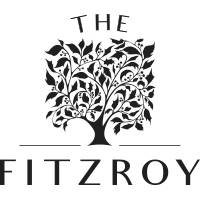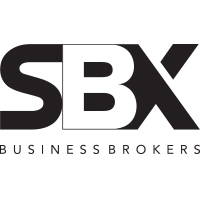 Our designs begin without colour to first focus the concept for you to select. Great brands consider style, tone, feel, sound and sometimes taste!
We pride ourselves on building brands that are consistent, trusted and most of all, loved.
Some of the most positive outcomes in design come from the selective use of 'negative space'! It's just one design element within a very full suite of ideas that can keep your brand clean, clear and memorable! Less can often be more where branding is involved.
Each brand has unique strengths and as a result, untapped potential. One of our main goals are to light the path ahead for your brand, making the most of undiscovered potential for the increased opportunity to connect and grow your customers and clients.
Our marketing covers a range of mediums including social media and traditional forms. The sequence and focus compliments your brand positioning, focus, budget and exposure goals.
Our helpful analysis of marketing and brand material provides for an enhanced advertising position. Intuitive in-house design is often more than simple adjustment value as it often leads to a valuable pivot.
Understand the true depth, success and meaning of both short term and ongoing marketing initiatives. You'll find our intelligent reporting models leave a functional impression, invigorating your brand strategy cycle.
WHICH FIRST - BRAND OR MARKETING?
Once your Brand appeal is enhanced and consistent, we can boost your business with authentic and intuitive Graphic Design and Marketing.
We recommend Brand Analysis, which includes Brand Strategy, for existing Branding that could benefit from a refresh.
If, however, you're already content with your Brand, our broad range of Graphic Design and Marketing is ready to assist. It's 100% original and carefully designed in-house. Additionally, we have the experience of having assisted many new businesses, gaining that crucial edge in what can make a big impact to your brand and business presentation.
There's also Rewards (right side - bottom screen) for great discounts, plus your own Wishlist (right side - mid screen) for faster bookmarking of services, and Reviews (left side - mid screen) offer the latest commentary.
You can also browse our Top Menu for particular services, or to see the complete range, please simply Click Here.
HOW CAN I QUICKLY ORDER SERVICES?

WHY CHOOSE ERICA MILLER DESIGN?
One great place means one great base of legendary service with the convenience of one coordination point. There's also the added confidence of our experience and proven first-class Graphic Design and Marketing with Plan Options all in one place.
We understand business needs intimately, plus, how solutions can best be combined in an ever-changing landscape. You can also earn great Rewards from the very start!
Engaging us now means receiving the best possible service to help your business improve in a Brand consistent way that clients will love.
WILL MY BRAND BE CONSISTENT?
Absolutely, as consistency is key to great Branding. We'll even involve you in the creative process where we can.
We want to understand your business completely, creating timeless, unique and beautiful solutions that also function very well.
Please enjoy our site and let inspiration take your Brand and Wishlist (right-side) to fresh, new places!
The added benefit of a broad Graphic Design and Marketing menu is how conveniently you can engage and coordinate the required creative services. We take the time to understand your needs in a proactive way, assisting your Brand and Marketing goals to progress through each business year.
Ongoing services are best accessed via our convenient Plan Options.

WHICH FORMAT ARE FILES SUPPLIED IN?
Your original design files are available in most useful formats including jpeg, png, pdf, eps, svg, doc & gif.
You can also have us store your Erica Miller Design files within your own Asset Library for future retrieval, planning and expansion.
We love to see businesses grow and look forward to supporting your goals, just as we've supported many client businesses since their very beginning!