A-Frame Signs are a classic method of drawing attention to both your message and your venue.
Features:

• A-Frame signs are not fixed, so can be repurposed and used in a variety of locations

• Are a relatively inexpensive advertising medium 

• As they are easily portable, they can be shown only when and as preferred
• Are great for broad, ground-level attention

• Consider Double-Sided for increased directional exposure to foot and/or vehicle traffic
• Are usually in portrait aspect for height and practicality
One place to call:
Let us take care of everything you need for your signage. From design right through print sourcing. We know the options intimately, plus, how they can best assist in an ever-changing landscape. Engaging us means receiving the best possible service in a way that helps your business most.
Receive personal service, backed by a team of experts:
You'll experience the very best in personal service. Experience the comfort of one point of contact with the confidence of proven first-class design with the functionality of an ongoing design and marketing menu. So, along with all the usual creative services you would prefer, if the unexpected comes along, we can handle that too as we really take the time to understand your needs in a proactive way.
We'll involve you in the creative process:
We're very open to ideas. Our goal is to create something truly impressive, not only for this project but longer-term for your entire business. We want to understand your business completely and create unique and beautiful solutions that also function very well.
We're in this - long-term! We've been helping clients with their design, websites, branding, marketing, email newsletters, blogs and social media for more than 15 years – many clients have been with us since the beginning! We want to grow with you and your business, and look forward to working with together.
So much can be done to enhance your brand and business!
Browse our options after joining our Rewards below (for growing discounts if nothing else!) and make sure to simply contact us for creative brand consistency with improved exposure for the long term!

Once paid and supplied as the finished product, all concepts, designs and code (if applicable) are 100% owned by you.
Additionally:
1. This project is for design only and is required to be paid before the project commences.
2. Requests for work that is commenced and then cancelled, stalled, or otherwise delayed by the client will be payable in full within seven days.
3. Time Frames for work are best estimates due to many influencing factors. The Time Frame is considered to have commenced from the time of design payment, including any reduced Time Frame charge, in addition to all required information and/or material being provided to Erica Miller Design. The Time Frame relates to the time taken to complete the design only. Additional time required for services additional to design, such as print suppliers etc, will vary on a case by case basis. We may complete design work before the estimated design Time Frame, however will not be held liable for extended Time Frames as they are estimates.
4. If a reduced Time Frame payment is made and the reduced Time Frame is not achieved due to no fault, influence, decision or delay by the client, the reduced Time Frame payment only will be refunded.
5. Please note that print production (if required) will be quoted separately.
6. You guarantee to us that any elements of text, graphics, photos, designs, trademarks, or other artwork/material that you provide us for inclusion in the design are either owned by you or that you have permission to use them and no copyright is applicable .
7. The Client is responsible for checking the provided material (including any product and/or artwork provided) to ensure additional corrections/amendments are not required and that no copyright is applicable.
8. Receive up to two complimentary corrections/changes for each work order up to a combined total of 2 hours of amendment. Amendments in excess of two corrections/changes or the first two hours will incur additional charges as follows:
+ 10% of the initial price for corrections/changes requiring less than 2 hours of amendment.
+ 25% of the initial price for corrections/changes requiring less than 5 hours of amendment.
+ 50% of the initial price for corrections/changes requiring less than 10 hours of amendment.
+ 75% of the initial price for corrections/changes requiring less than 20 hours of amendment.
+ 100% of the initial price for corrections/changes requiring more than 20 hours of amendment.
9. The Client agrees to review the provided material/concept/site and accepts full responsibility for the provided material (including any product and/or artwork) and indemnifies the designer/designer-business and associated or related entities from any liability.
10. You agree that we cannot guarantee that end product functions will always be error-free and so we will not be liable to you or any third party for damages, including lost profits, lost savings or other incidental, consequential or special damages arising out of the operation of or inability to operate this, even if you have advised us of the possibilities of such damages.
Expanded access to ongoing Erica Miller Design services starting from just $349.
An efficient and dynamic Design & Marketing solution. No ongoing contract. No staffing hassles.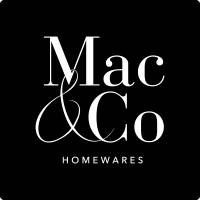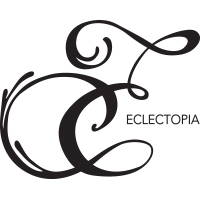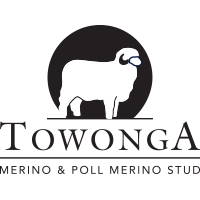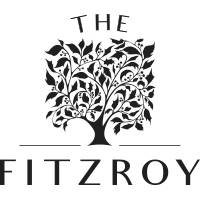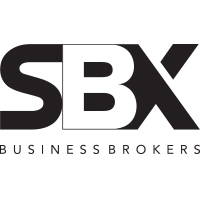 Our designs begin without colour to first focus the concept. Great brands consider style, tone, feel, sound and sometimes even taste!
We pride ourselves on building brands that are consistent, trusted and most of all, loved.
We're very positive people and so it may seem unusual that we love 'negative space'! It's just one design element within a very full suite of ideas that can keep your brand clean, clear and memorable! Less can often be more where branding is displayed.
Each brand has unique strengths and untapped potential. Our goal is to light the path ahead for your brand, making the most of undiscovered potential for the increased opportunity to connect and commit your customers and clients.
Our marketing covers a range of mediums including social media and traditional forms. The sequence and focus compliments your brand positioning, focus, budget and exposure goals.
Our helpful analysis of marketing and brand material provides for an enhanced advertising position. Intuitive in-house design is often more than simple adjustment value as it often leads to a valuable pivot.
Understand the true depth, success and meaning of both short term and ongoing marketing initiatives. You'll find our intelligent reporting models leave a functional impression, invigorating your brand strategy cycle.
You are in advanced mode.
You can turn it off in left sidebar. To use advanced options, you will need to enter your own Google Maps API Key.
Get Google API Key