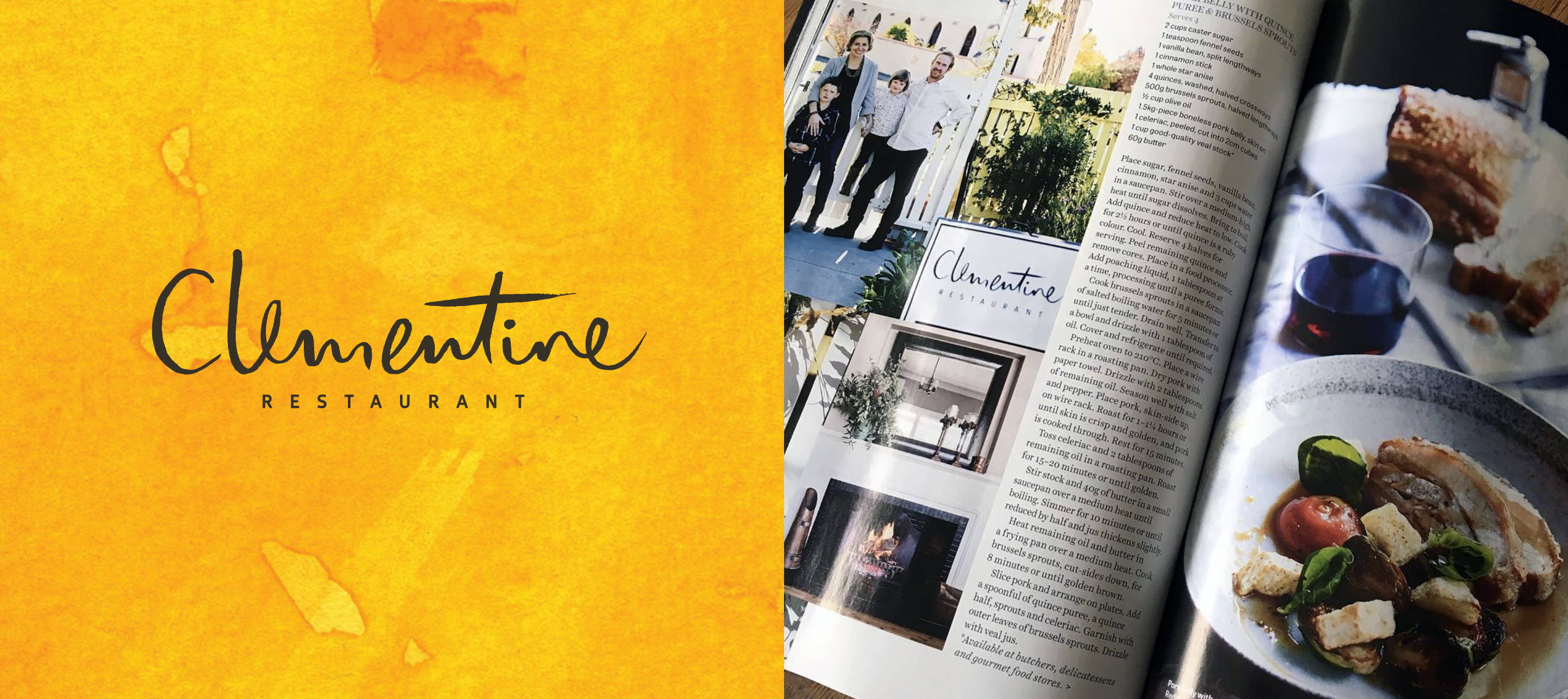 WHEN YOUR BRAND IS UNIQUE!
Clementine Restaurant offers 'Fine Dinning with a relaxed country atmosphere' and so it was a fitting choice of key words chosen for the creative brief.
Working closley with the owners, from the very beginning we set about creating a brand that showcased the amazing regional menu while remaining reflective of the inviting surrounds.
Sketched style illustrations and the use of bold yellow watercolour backgrounds have created a well recognised brand that is fondly referred to as Clementine.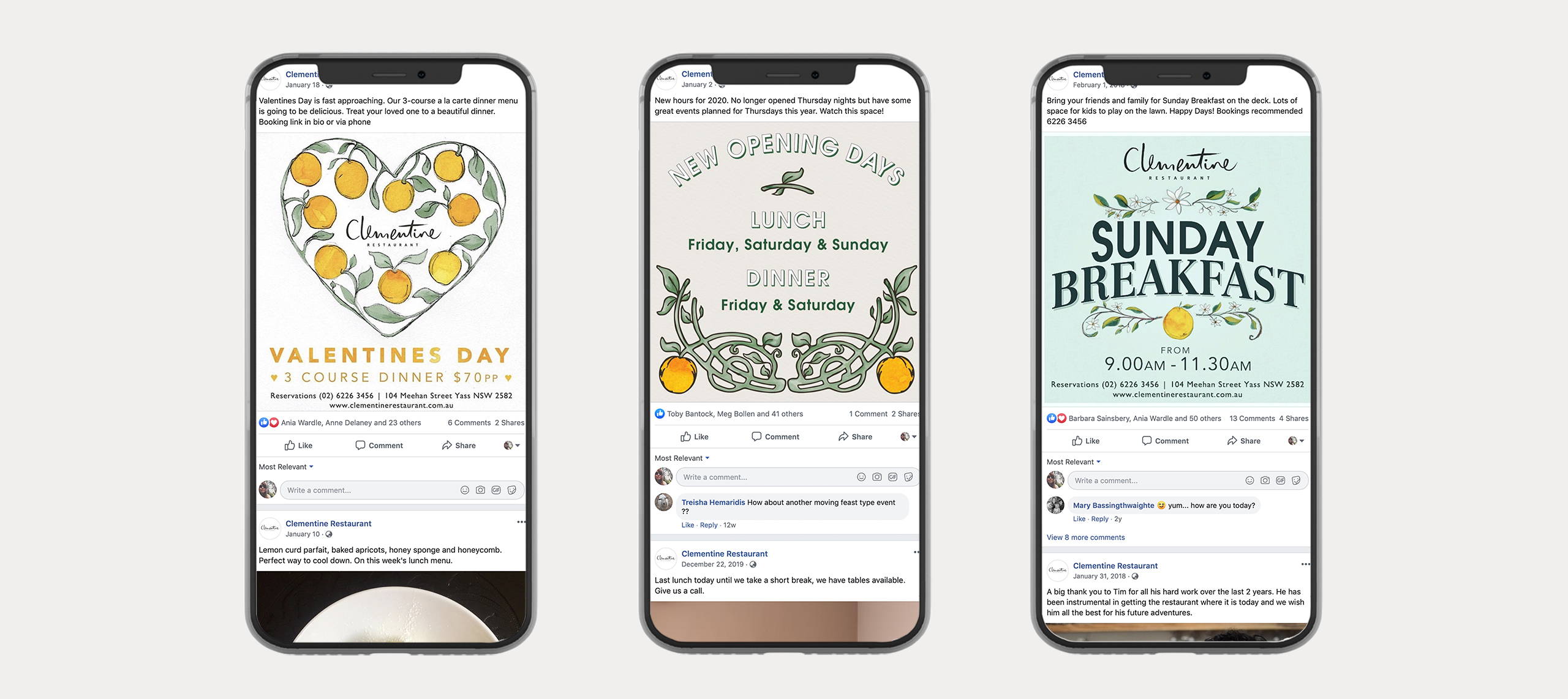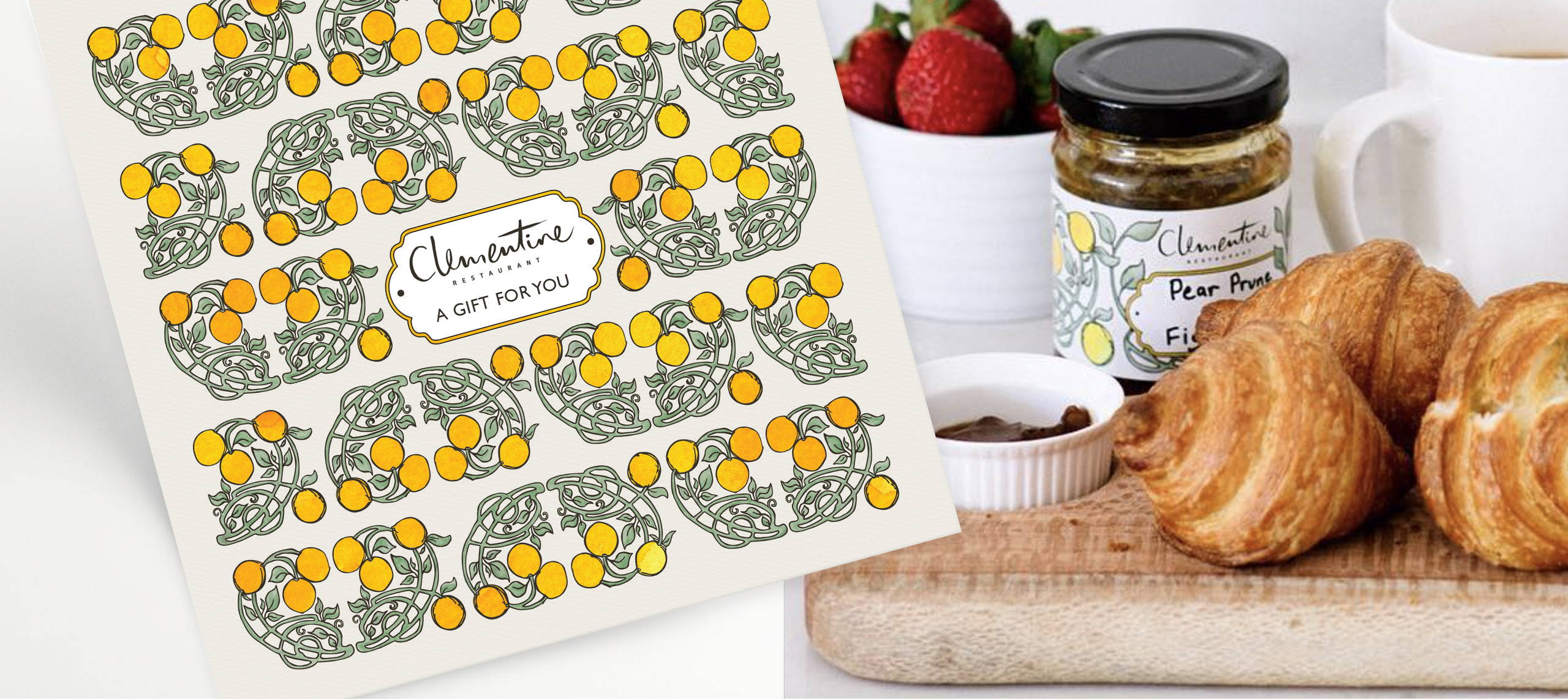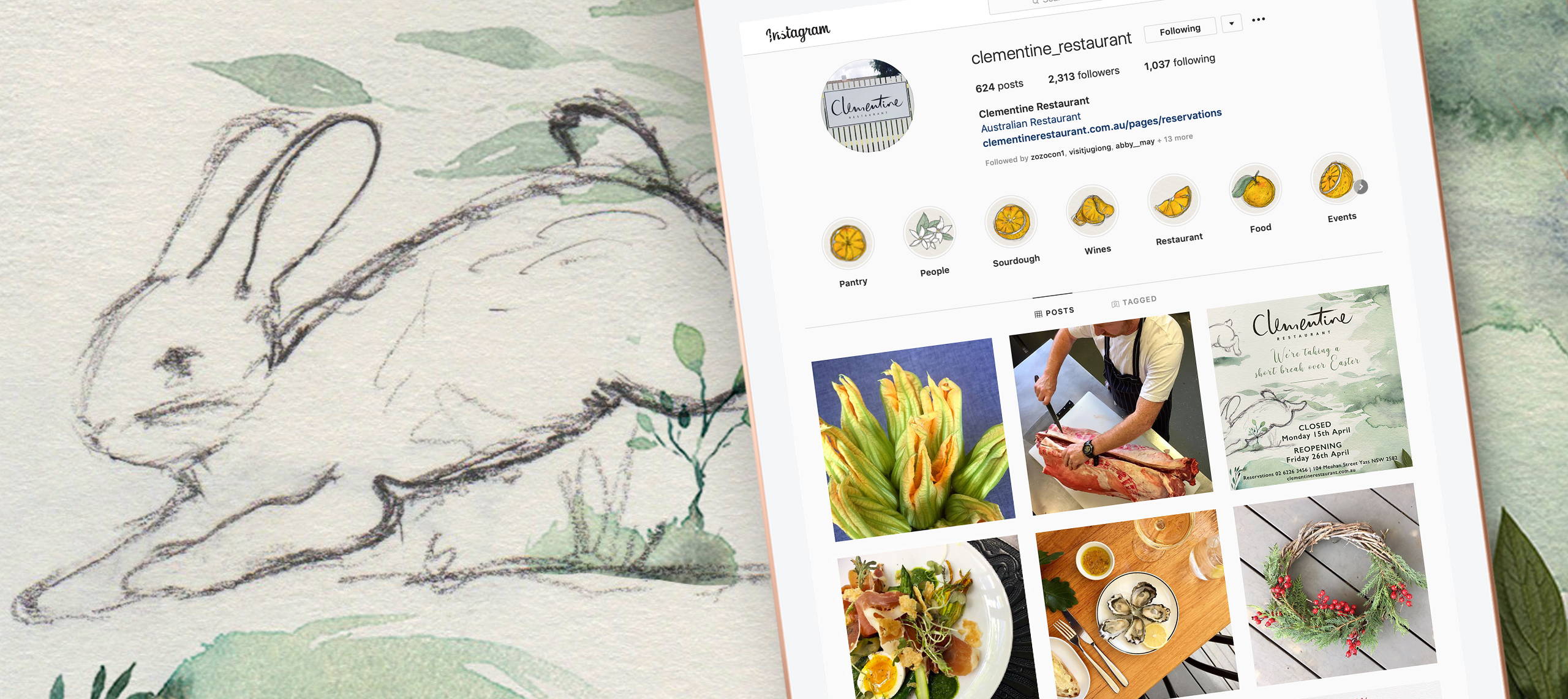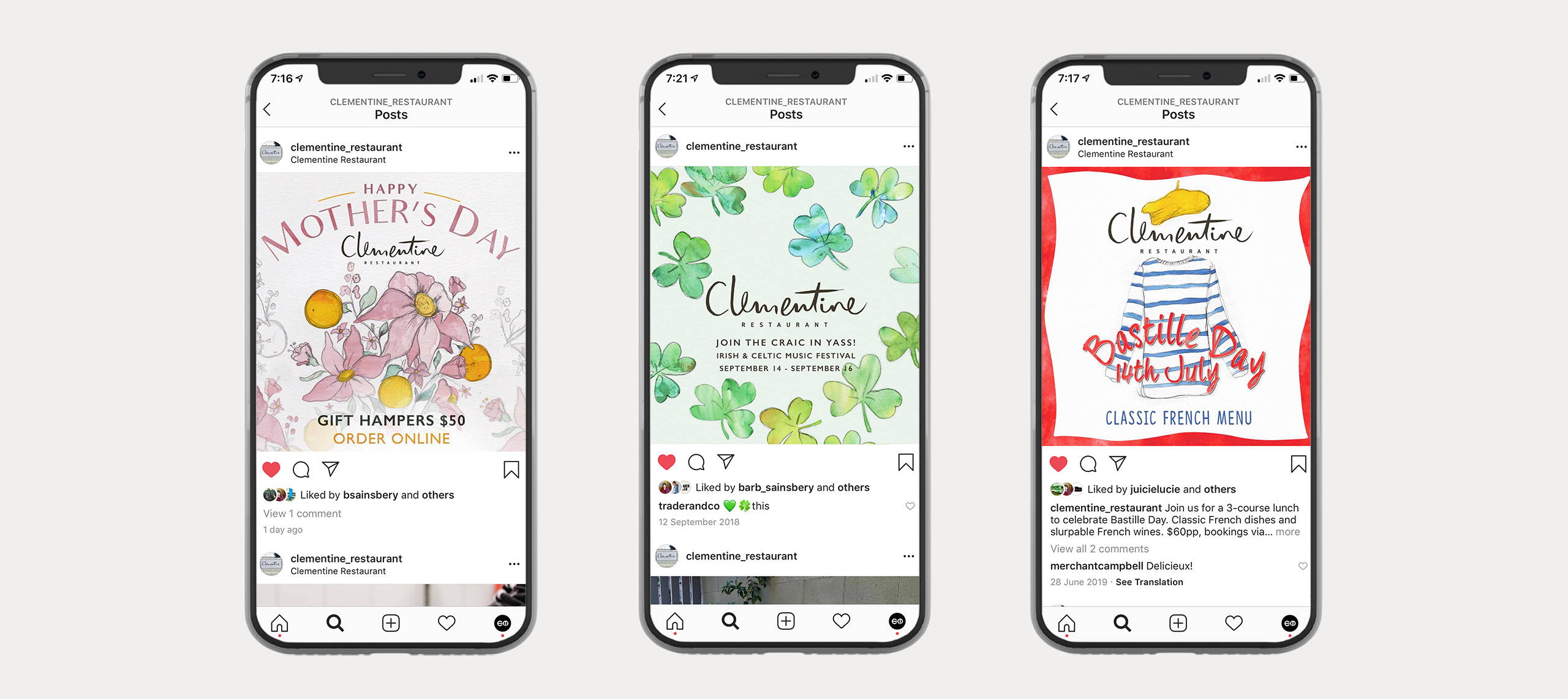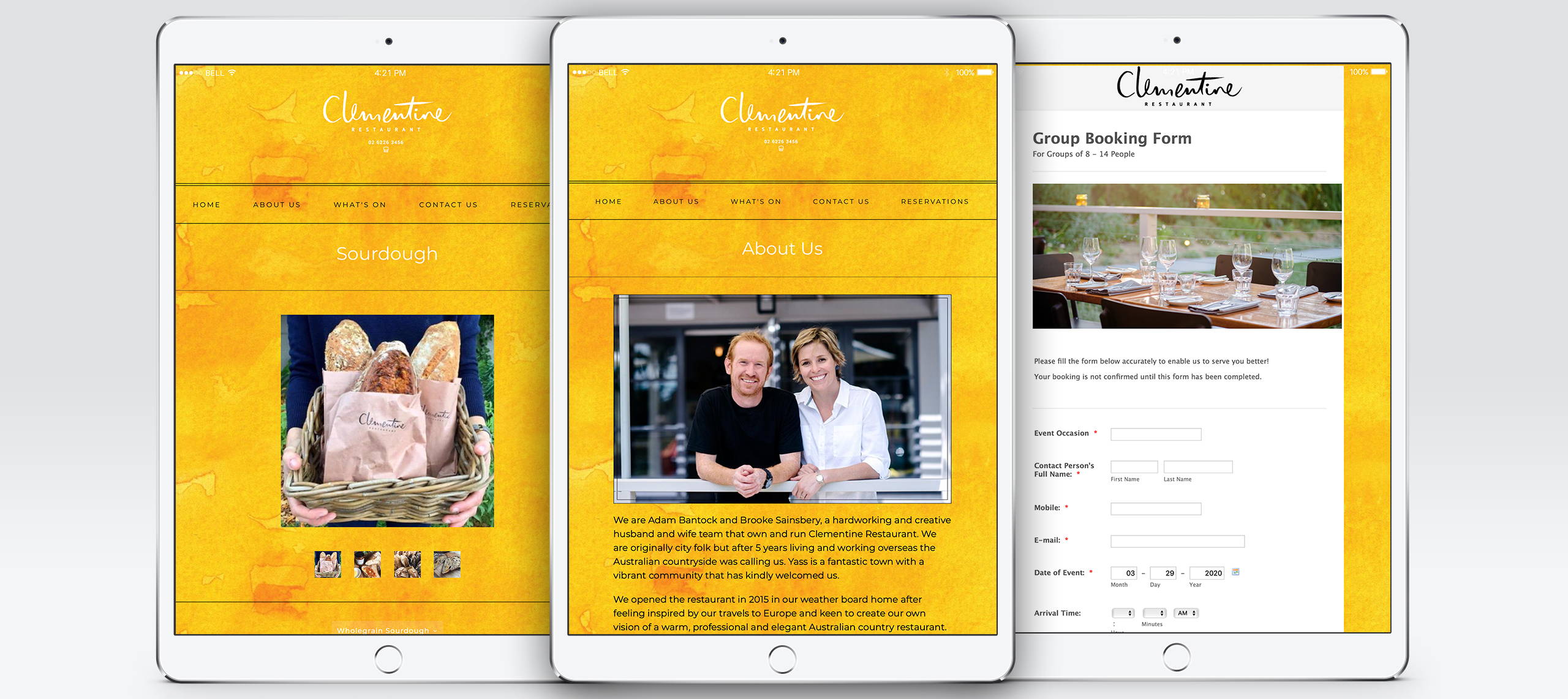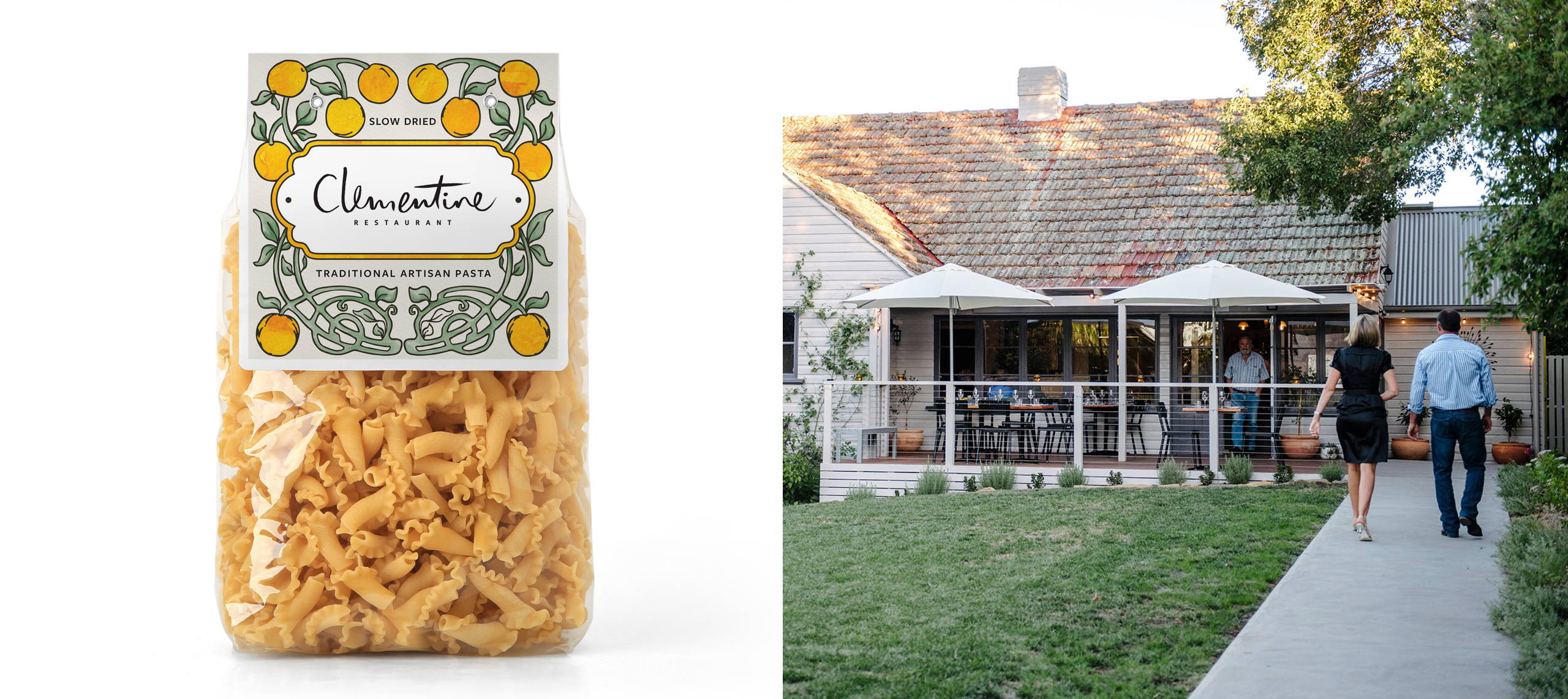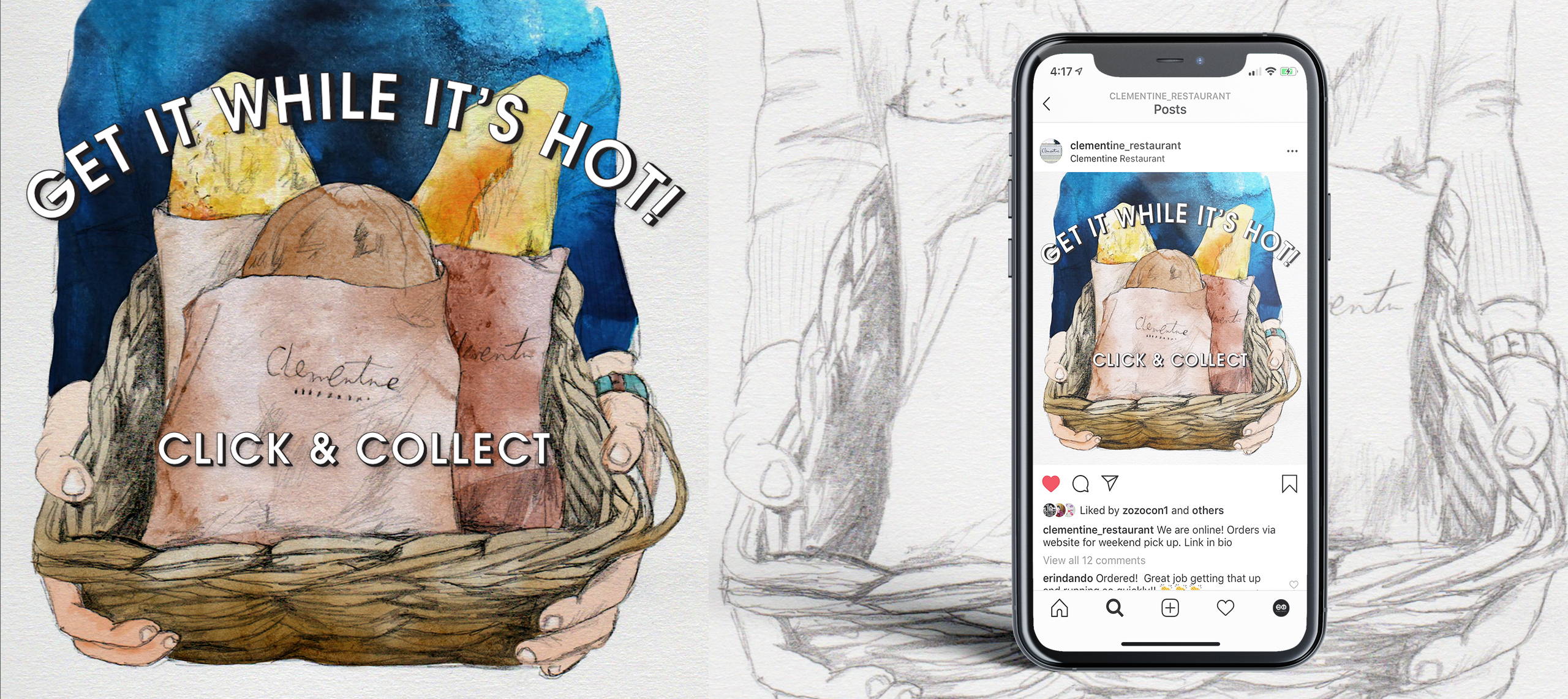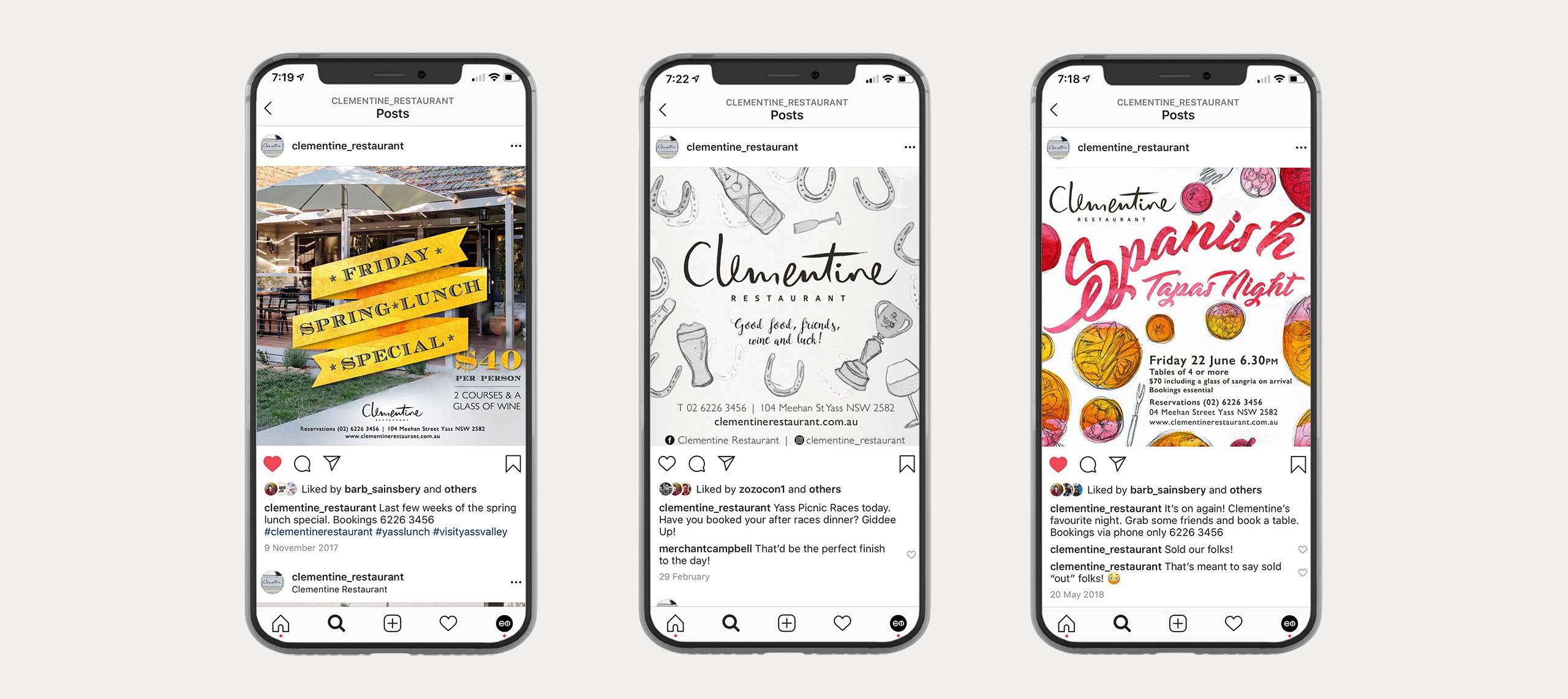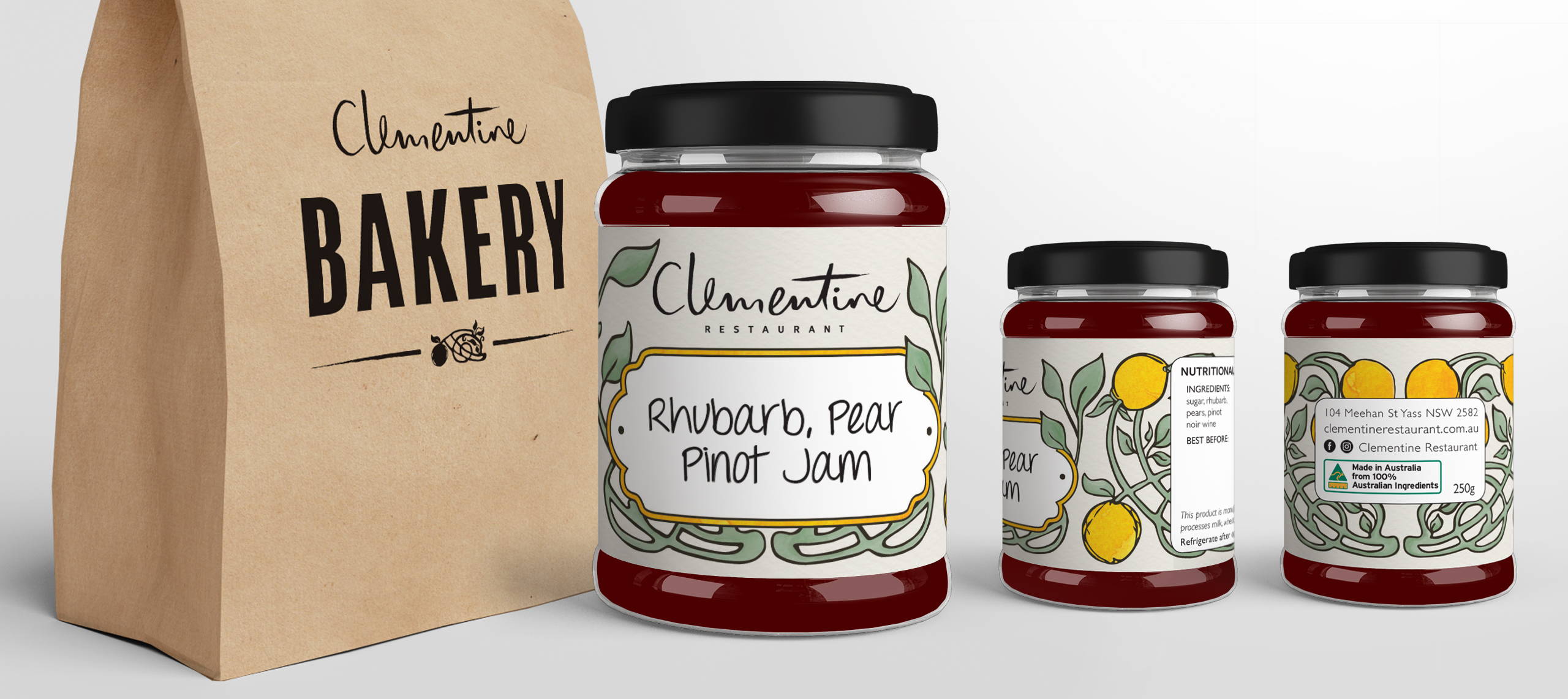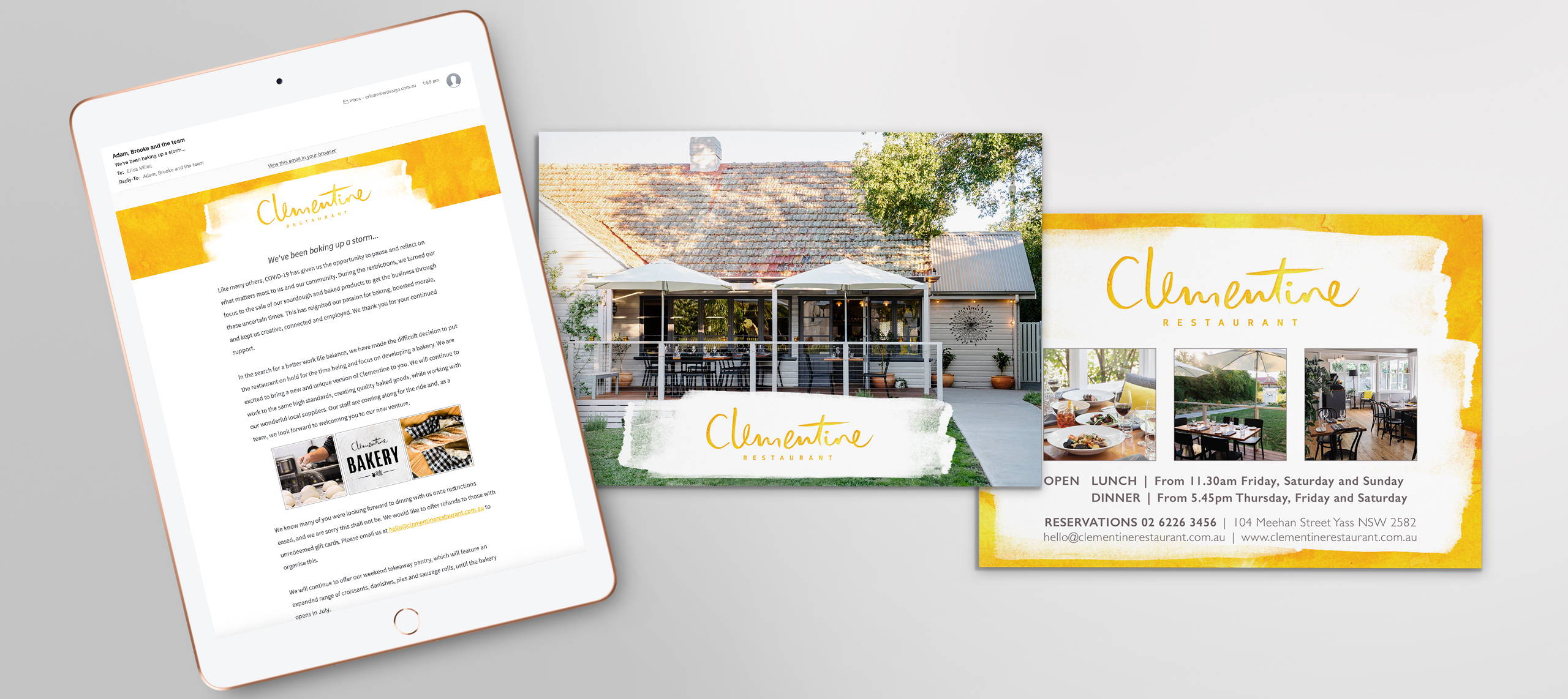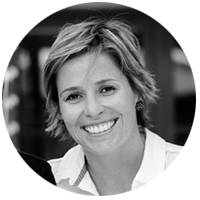 " We have been working with Erica Miller Design for 5 years and highly recommend her services. She is professional, prompt and creates beautifully unique work. She has helped us create a boutique brand for our business, we feel this has added value to our business and has created a unique look and feel to all our events, signage, website, and retail label range. Erica is a great listener and communnicator and is a joy to work with. She is very creative and understands marketing trends and brand development. She has provided great ideas on how to improve our marketing and brand styling. We look forward to cotinue to work closely with Erica in the future and highly recommend her for all your graphic design andn marketing needs".
Brooke Sainsbury - Clementine Restaurant & Bakery
WHICH FIRST - BRAND OR MARKETING?
Once your Brand appeal is enhanced and consistent, we can boost your business with authentic and intuitive Graphic Design and Marketing.
We recommend Brand Analysis, which includes Brand Strategy, for existing Branding that could benefit from a refresh.
If, however, you're already content with your Brand, our broad range of Graphic Design and Marketing is ready to assist. It's 100% original and carefully designed in-house. Additionally, we have the experience of having assisted many new businesses, gaining that crucial edge in what can make a big impact to your brand and business presentation.
There's also Rewards (right side - bottom screen) for great discounts, plus your own Wishlist (right side - mid screen) for faster bookmarking of services, and Reviews (left side - mid screen) offer the latest commentary.
You can also browse our Top Menu for particular services, or to see the complete range, please simply Click Here.
HOW CAN I QUICKLY ORDER SERVICES?

WHY CHOOSE ERICA MILLER DESIGN?
One great place means one great base of legendary service with the convenience of one coordination point. There's also the added confidence of our experience and proven first-class Graphic Design and Marketing with Plan Options all in one place.
We understand business needs intimately, plus, how solutions can best be combined in an ever-changing landscape. You can also earn great Rewards from the very start!
Engaging us now means receiving the best possible service to help your business improve in a Brand consistent way that clients will love.
WILL MY BRAND BE CONSISTENT?
Absolutely, as consistency is key to great Branding. We'll even involve you in the creative process where we can.
We want to understand your business completely, creating timeless, unique and beautiful solutions that also function very well.
Please enjoy our site and let inspiration take your Brand and Wishlist (right-side) to fresh, new places!
The added benefit of a broad Graphic Design and Marketing menu is how conveniently you can engage and coordinate the required creative services. We take the time to understand your needs in a proactive way, assisting your Brand and Marketing goals to progress through each business year.
Ongoing services are best accessed via our convenient Plan Options.

WHICH FORMAT ARE FILES SUPPLIED IN?
Your original design files are available in most useful formats including jpeg, png, pdf, eps, svg, doc & gif.
You can also have us store your Erica Miller Design files within your own Asset Library for future retrieval, planning and expansion.
We love to see businesses grow and look forward to supporting your goals, just as we've supported many client businesses since their very beginning!